Our favorite costume supply house is at it again.
They are listing 5 costumes each day for only $5.00 PLUS if you use the coupon code you get an extra 50% off … It's almost a give a way sale.
Do you have your costume for Halloween yet? Check out the deals these costume stores have. Not only are the prices already low but the sales save you even more money.
——————————————————-
ShindigZ is selling 5 costumes for just $5 each. Five new costumes are displayed each day for this $5 price – save up to 90%.
PLUS, use coupon SZNNG4 and save 50% on that costume AND get free shipping.* This is practically a costume giveaway! The coupon works for select Halloween decorations too!
* Save 50% on Select Halloween and costume merchandise PLUS get Free Shipping on orders $50+. Use promotion code SZNNG4 during checkout. Offer is valid for online orders only. This offer is good for UPS Ground within the Continental United States only. Discount does not apply to overnight or express shipping. Offer cannot be combined with any other offer and is not valid on previous orders. Offer expires 11/06/09, 11:59 PM EST. Excludes Items: HWCASTP STD, HWCAHL3 STD, HWCASDV. XLA
One of our favorite costume supply houses is having ANOTHER 50% off sale. They had one earlier in the week and the response was tremendous so they are doing it again.
This time they are offering 50% off PLUS FREE shipping on orders over $75.00
Click below and don't forget to use the coupon code SZHCNN
This sale ends Oct 13 so don't wait.
We thought we would join in the sale this time.
All Blinkeez are 50% off until Oct 13.
Add some sparkle and light to your Halloween this year. Blinkeez can be used on  your shoes, on clothing, attach them to your bracelets. All kinds of places.
Head over to 
and pick up your costume then come back here and accessorize  it with Blinkeez
These great little charms are just what's needed on a dark Halloween night.
Designed to flash when activated, Blinkeez will last up to 10 hours on a single battery. Two extra batteries are included with each package.
Easy to operate and fun to use. Blinkeez can be used in your Croc's or Veggie rubber clogs or use the adapters to use them on your shoelaces. Don't stop with putting them on your shoes though. Blinkeez can be used on your clothing, in button holes or placed in our special key fobs and bracelets.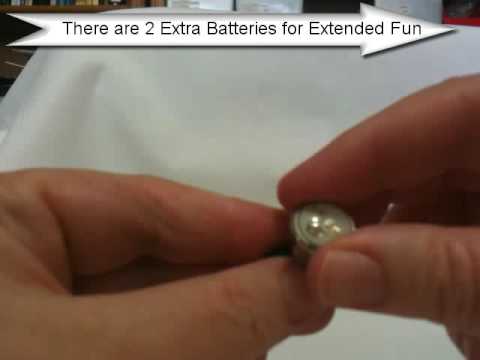 Check out the selection of Blinkeez and get yours today.  Take advantage of our 35% off sale while supplies last.